Customer Requirements
Featuring fast speed, safety, punctuality, large capacity, low energy consumption, environmental friendliness and land conservation, urban rail transit is a top-ranked urban public traffic system worldwide. It generally consists of rail lines, stations, trains, maintenance bases, power supplies and substations, communication signals, and command centers. It raises the following requirements for wireless multimedia communications:
Wireless trunking-based dispatch
Environmental control (disaster prevention) dispatch
Train-to-ground wireless communication
Query and publication of train-related information

Video surveillance, security protection and antiterrorism

Emergency disaster relief and multi-department coordinated command and dispatch

Playback of public service advertisements

Announcement of news and traffic information
Solution Description
GoTa 4G provides the professional wireless trunking dispatch function for meeting the requirement of train-to-ground wireless communications. The GoTa 4G core network equipment is deployed in a central equipment room or a control center. Wireless base stations are deployed in communications rooms or tunnels. Wireless train access units (TAUs) are deployed inside trains and connected with train-mounted subsystems through cables. The antenna of a TAU is mounted outside the compartment top. Staff are equipped with smartphones for services such as voice calls, visual trunking intercom, data transmission, images and HD videos transmission.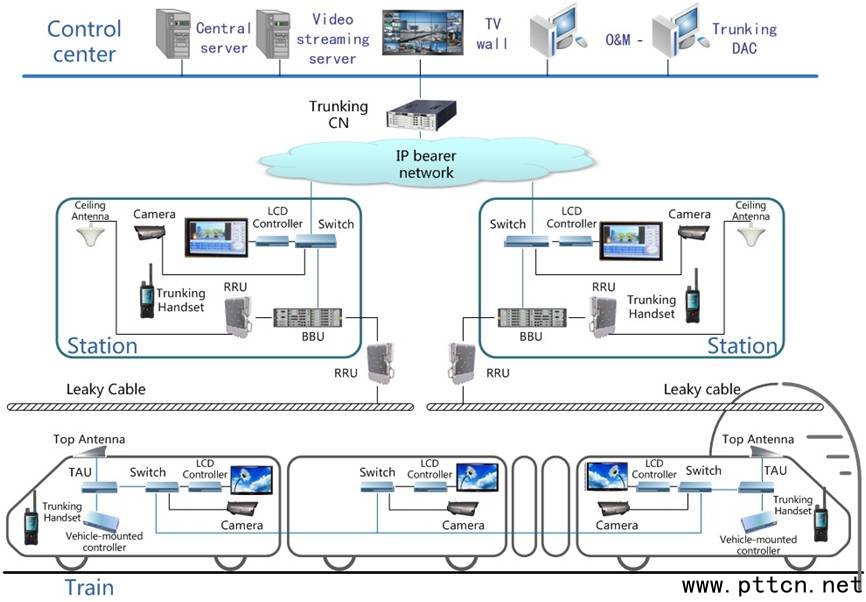 Solution Highlights
Professional trunking
Multi-party response and quick access (within 300 ms)

Professional dispatch console, with abundant secondary development interfaces, supporting customization to the industry

Data rate up to 100 Mbit/s due to the use of LTE technologies, supporting HD video transmission

Signaling delay of shorter than 100 ms, guaranteeing reliable transmission and security of signals
Communications quality
Dedicated voice channel, featuring strong anti-interference capability, high volume and high definition

Capability of delivering an experience comparable to stationary communication at moving speed of more than 350 km/h, guaranteeing the communication performance during high-speed movement
Standard evolution
ITU standard-compliant evolution and proprietary products tailored to rail transit

Globally commercialized equipment, meeting the interconnection and interworking requirements

(中国集群通信网 | 责任编辑:陈晓亮)